About us
We are a specialist manufacturer and exporter of innovative Heating and Cooling products based in Ningbo, China. Our heating&cooling ranges including PTC Heater,Portable Air Cooler,Ceramic Tower Heater,Outdoor infrared Radiant Heater,industrial Fan and Circulating fan, with over 15years producing and exporting experiences.
Categories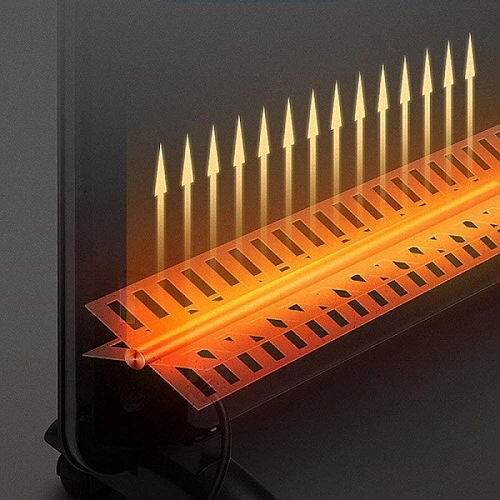 What is the advantage of the Smart Glass Convection Panel Heater compare with other room heaters?

The Smart Glass Convection Panel Heater is a new developed heating units in recent years, it becomes more and more popular in the worldwide market and liked by the consumers. It is not only by the reason of modern and elegant design, but also the best heating efficient and smart heating technology, it can control by app, that's mean you can control this smart glass convection panel heater by phone when this smart glass convection panel heater under wifi connection, for example, you can turn in on when you are driving way to home and can easily get warmth when arrived home, no need to wait to heat up like other room heaters, also you can turn it off even you are not at home and forgot to power-off. it is a good partner that you can trust in winter times, please check the specificate of this smart glass convection panel heater as belows:
 
 "X" shape aluminium heating element, quickly heating up, more efficient than normal room heaters

Noiseless, no lights pollution and flavourless, you can enjoy the cosy warmth silently, ECO-friendly

Tempered glass panel,looks like a TV, good for decorative in home

Waterproof: IP24, fit to bathroom use

Different control type for choose: Mechanical / Remote control / Weekly program / WIFI

Double over-heat protection, more safety

Lot 20 complaint

Smart control

This Smart Glass Convection Panel Heater is more than a room heater, it brings the latest heating technology to you and make you comfortable in winter times, and there is Black and White color for your choice, you can contact us for inquiry by send mail to sales@joanelec.com or visit our company offical web www.joanelec.com, thanks.