The Infrared radiant heater suitable for use special area heating, it works not like a fan heater or convection heater which can heat up the whole room, but it can warm you up immediately, it include many different kinds of heating tubes, like Quartz Heater, Halogen Heater, Carbon Fibre Heater, Golden Tube Heater and Carbon Crystal Heater ect. For space use, it can devide into in-door infrared heater and electric outdoor heater, It always use the infrared radiant heater for outdoor heating.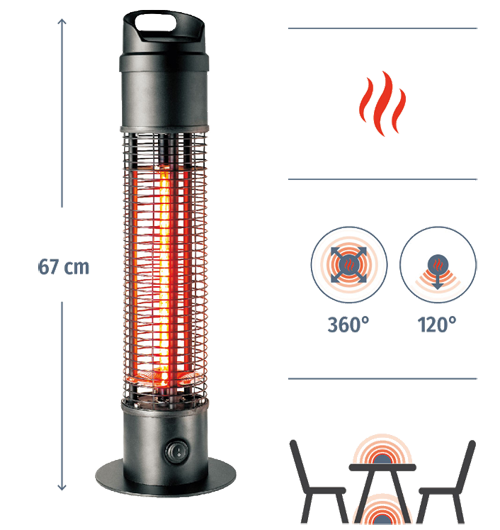 "The Electric outdoor infrared radiant heater is suitable to use in courtyard,patio, street coffer-shops, restaurant ect, it is ideal for heating up an open space area, it with water-proof function, which make it safety against splash water.
It has wall mounted electric outdoor heater and portable outdoor patio heater, for the wall outdoor heater, it has remote control to operate it easily, while for the portable outdoor heater, it is conveniently to move around."